We're Open – and Ready for YOU!
Winter is in full swing, and we are ready to welcome you back to enjoy all that Tahoe has to offer! The governor has removed the stay-at-home order for the Greater Sacramento region, which allows businesses to re-open under certain regulations. Short-term lodging and vacation rentals can now be booked, and outdoor dining has been reinstated. You know the drill: practice social distancing, wear a mask, and wash your hands. You can read the updated county and regional guidelines here. 

Enjoy Winter in Tahoe
What's the best way to enjoy winter in Tahoe? Outside, of course! Tahoe is full of amazing adventures and ways to enjoy the snow, and full of delicious treats for après-activities! Here are our Top Five Winter Activities that easily lend themselves to social distancing.
Skiing and Snowboarding
It goes without saying Tahoe is known for it's multitude of skiing and snowboarding options – and with 15 downhill resorts in the region, there is no end of gorgeous terrain. You can find the perfect run for anyone, from first-timers to experts, and plenty of local expertise if you need gear, guides, or lessons on the hill. Tahoe enjoyed some early snowfall in the end of 2020, and we've had a few minor storms in January. The days continue to be sunny and beautiful, and resorts are continually grooming trails and opening more terrain this week. It's a great time to get your ski legs back, or try your turns on the mountain for the first time! You can check out all the resort snowfall, trail stats, and more here.
Cross-Country Skiing
If you're hesitant about skiing too fast, but still looking for a way to enjoy the snow, why not try cross-country skiing? It's a great way to exercise, and Tahoe has some of the best views and highest-rated XC trails in the country! As an added bonus, dogs are allowed on certain trails at some XC Ski resorts. You can check out the fill list of groomed trail options here.
Sledding
Turns out the joys of sledding down a snowy hill as a child is just as fun as an adult! If you're looking for an easy, family friendly activity that doesn't require much planning, sledding is the answer. There are plenty of options for sledding in Tahoe, ranging from free local hills where you'll need to bring your own sled (and trek back uphill!), to expertly groomed terrain complete with tow ropes and even after-hours light shows! Here is a list of all the options for sledding in the region.
Scenic Drive
Ready for a more relaxing way to take in the sights? Since the roads are relatively clear of snow, it's a great time to take a scenic drive around the lake. Tahoe has plenty of overlook pull-outs so you can stop and snap a picture, or even wander down a trail for a different view. Now that restaurants are offering outdoor dining, you can even stop mid-way for lunch with a view!
Kayaking
Although winter can often bring stormy weather to the lake, it can also offer some dramatically calm days on the water. If you time it right, you can even head out for a kayak paddle on the crystal clear waters and have the lake to yourself! If you decide to do this, be sure to check weather forecasts, as conditions can change rapidly in the mountains. Always wear your lifejacket, and never paddle too far from shore. If you are launching your own boat, it needs to be checked for invasive species before you can paddle in Lake Tahoe.
COVID-19 Policy Updates: Our Commitment to You
Although restrictions differ across the state, we are committed to following local county guidelines and updating our policies as necessary. As of this writing, we are continuing to provide enhanced cleaning between all rentals, and excited to accept new reservations! At this time, we are not changing our cancellation policy – please refer to your booking agreement for specific details. You can always check for more updates on our website.
'Tis the season for peace and joy, although it feels a bit different this year! Despite a year of adjustments and changes, there are plenty of ways to keep holiday traditions alive in a safe and cheerful way this season! Many of us are longing for connection with family and friends, and finding unique ways to do so while staying safe and socially distant. Today, we've rounded up our favorite ways to continue spreading holiday cheer, supporting small businesses, and staying healthy and safe this season.
Tune into a Virtual Chorus Concert
We love cozying up by the fire and listing to Christmas Carols. This month, Truckee Tahoe Community Chorus presents its premiere Virtual Chorus Video, "Here We Come A-Caroling" on Vimeo, streaming Dec 1-31, 2020. There is nothing quite like live music, and this holiday arrangement is sure to spark some festive cheer. Stream the video here! Arranged by Josh Sparkman, copyright 2017. Recorded with permission of Beckenhorst Press, conducted by Susan K. Horst and edited by Douglas DeVore and David W. Nelson.
Take a Snowshoe Tour
Snowshoeing is the perfect socially-distanced activity that is fun for the whole family. Tahoe Adventure Company offers a variety of snowshoe tours, from private guided treks, sunset tours, and even full moon snowshoes! They're taking extra precautions to clean gear and rentals, maintain social distancing, and requiring everyone to wear masks when you're not actively hiking. They are also limiting their tours to 2 parties per group, so you can enjoy the adventure and feel safe. Studies show that getting outside and being active helps combat stress, so what are you waiting for? Call to book your tour today!
Backcountry Safety Awareness Week
Shop Local and Win Prizes
Small businesses need our support more than ever this holiday season. As if the amazing collection of shops and locally made goods wasn't reason enough to buy all your gifts locally this year, you can also win prizes just for shopping! North Lake Tahoe businesses have teamed up to make holiday shopping even more rewarding this year with a Holiday Scavenger Hunt. Win points for over 100 challenges – some can be done from home, others in North Lake Tahoe. You can join any time, compete on your own or on a team, and win weekly prizes leading up to the grand prize awarded January 3rd. It's free to join, just download the free Goosechase App, and search for the North Tahoe Shop & Win Contest!
Please remember to adhere to all local guidelines while shopping small this season: maintain social distancing, be aware of limited numbers of customers allowed in stores, and wear your mask. Your patience and support is greatly appreciated by our community! If you're looking for more ways to support local businesses without leaving the comfort of your couch this season, you can browse the online Gift Card Market or shop online at your favorite stores here.

Stream a New Film
Does anyone else feel like they've finished Netflix? If you're looking for interesting and inspiring films you can't find online, why not stream a special showing from the Tahoe City Art Haus Cinema. The cinema is a longtime local favorite for indie films and summer drive-ins, and although the theatre is currently closed it is offering a virtual cinema! You can choose from a variety of films and watch from the comfort of your own home. Check out what's streaming here.
Stay Safe
We're heading into winter here in Tahoe, and with colder weather and new regulations at state and county levels, we are once again asking that everyone do their part to help our community stay safe, and continue to support local small businesses. You know the drill: practice social distancing, avoid unnecessary gatherings, wear a mask, and wash your hands. You can read the updated county guidelines here.

Ski Resorts are Opening!
The first storms of the season have blanketed Tahoe in beautiful white snow, and cooler temperatures mean the resorts are making snow as fast as they can. With some resorts already open, a large number are also planning on opening in the coming weeks. When visiting resorts, please remember to check ahead for important weather and occupancy updates – some resorts are requiring tickets to be purchased in advance, while others are limiting the number of skiers and riders per day. As always, practice social distancing, wear a mask, and please be patient – we are all navigating these new restrictions and undoubtedly there will be delays. Remember, 'tis the season of giving, and it costs nothing to be kind.
Lake Tahoe Ski Area Opening Days
Northstar – November 20
Heavenly – November 20
Boreal – November 23
Squaw Valley Alpine Meadows – November 25
Kirkwood – December 4
Diamond Peak – December 10
Homewood – December 11
Sugarbowl – TBD
Mt. Rose – TBD
Exploring a new place is one of the best parts of traveling, especially when you have great recommendations from friends and family. We've rounded up a list of local favorites – from dining to activities – so the next time you are in Tahoe you can feel like a local and enjoy these hidden gems.
River Ranch
Step back in time at the River Ranch, located on the banks of the Truckee River, and full of old Tahoe charm. The River Ranch has been around since 1888, and was a popular watering hole along the narrow gauge railway. We think the Ranch has one of the most underrated happy hours in town, and the view from the riverfront tables on a spacious outdoor patio can't be beat. Happy hour is from 3-5, first come first served, and dinner reservations are strongly recommended.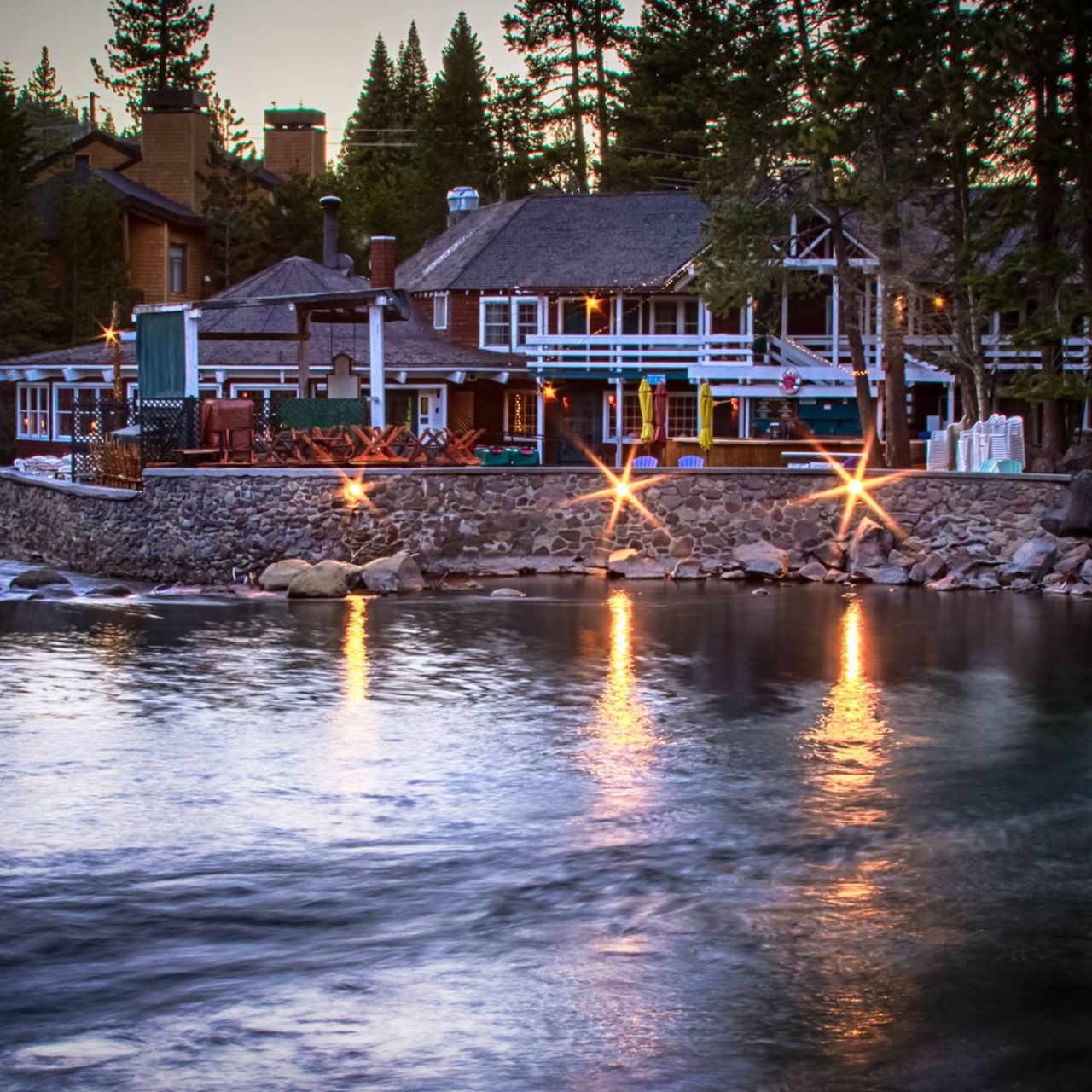 Red Truck
What started as a popular food truck, Red Truck has also taken up a permanent home at the Tahoe Truckee Airport – and it's a favorite lunch spot for locals. You can grab a bite to go or enjoy it on the lawn outside. There is a little playground for kids and it's always fun to watch the planes take off. With fresh, sustainable food full of flavor, you're sure to find something delightful at the cafe. Open for breakfast and lunch, 9 am – 3 pm seven days a week. They also post daily specials on twitter and facebook!
Ellis Peak
If you're in the mood for a longer hike, Ellis Peak is a lesser-known hike that still offers amazing Tahoe views and beautiful wildflowers in the spring. It is a multi-use trail, open to hikers and bikers, and dogs can come but have to be on a leash. It is just under 7 miles out and back, and the top scrambles along a cliff edge. There is a nice lake, Ellis Lake, to stop at and enjoy before or after reaching the top of the peak. Head up early in the morning to beat the crowds and the heat.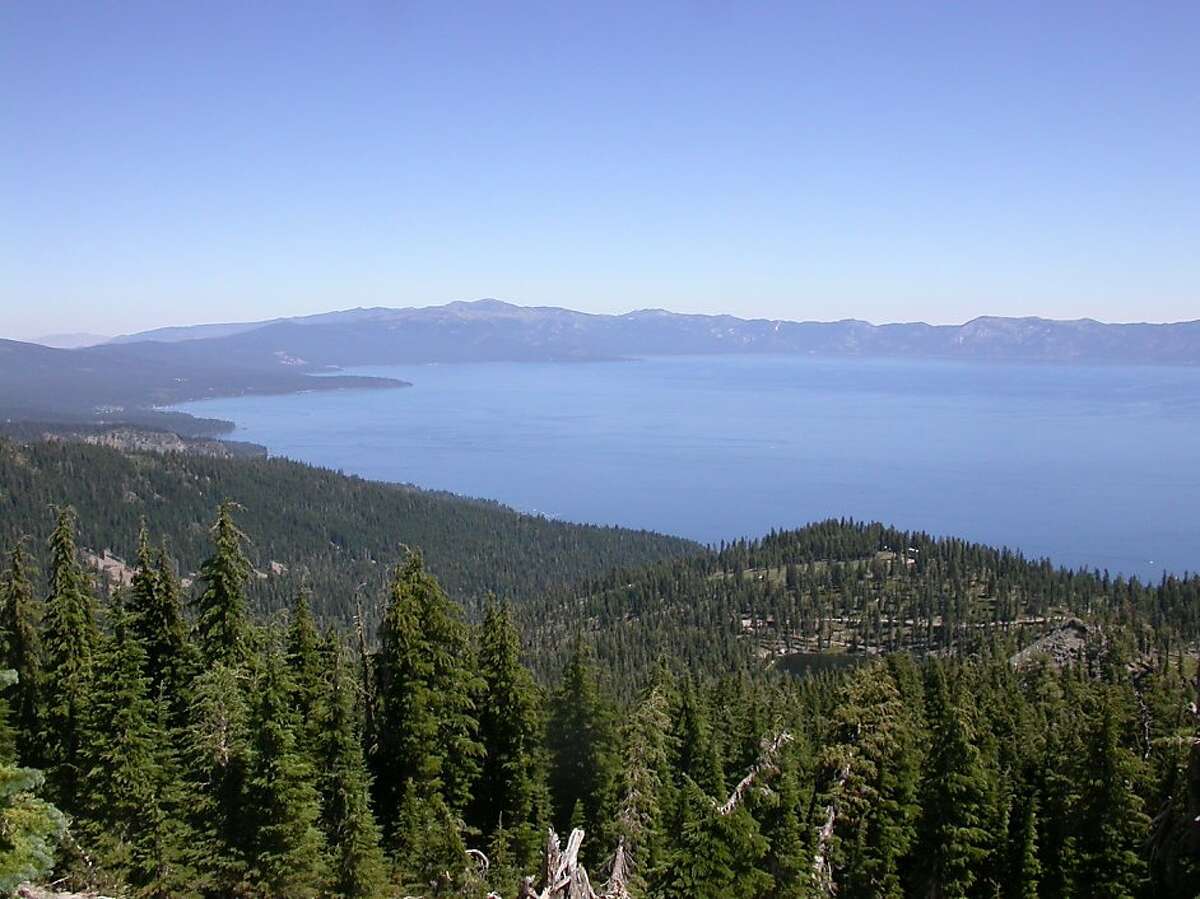 Charter Sailing Catamaran
The best way to enjoy the lake when it's not quite swimming season – charter a catamaran! The 55 foot Sierra Cloud offers private tours, daily afternoon cruises, and a sunset tour. You can enjoy the easy cruise of a catamaran above the pristine waters of Lake Tahoe all season long. You can even do a Sunday morning Mimosa cruise! 
Via Ferrata
Looking for some high alpine adventure that's safe and fun for all skill levels? Via Ferrata is an assisted climbing course on the Tram Face above Squaw Valley. Via Ferrata,  Italian for "iron way," originated in the high Alps of Italy during the first and second world wars, and assisted troops traveling across rugged mountain terrain without any climbing experience.  Using ropes, cables, anchored ladders, and suspension bridges, climbers scramble their way over the rocks with a professional guide. With multiple routes and varying difficulty levels, Via Ferrata is a fun and challenging activity that offers great new views of the valley floor.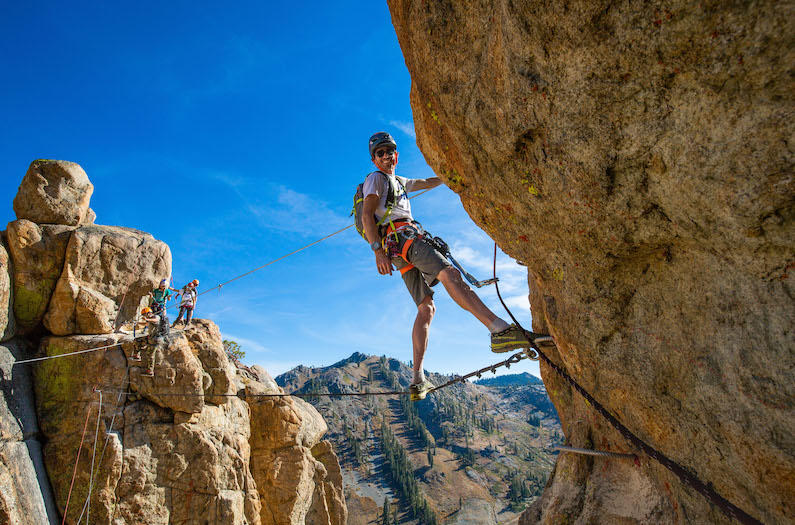 Yes, Tahoe is famous for summers on the water and winter on the slopes, but have you ever visited us in the fall? Read on for our favorite things about Tahoe in the fall, and make sure to plan your getaway soon! Fall is wonderful and fleeting at our high mountain lake.
Less Crowded
It's no surprise that the crowds start to dwindle after Labor Day – with kids going back to school (however that looks these days) and summer vacations ending, the beaches and trails begin to feel emptier. With warm weather often lasting into October, you can still enjoy the picturesque Tahoe shores and sights, and you'll have fewer crowds to compete with for the best spots. Bonus – the water in the lake is the warmest it will be right now!
Better Rates
It's officially the low season! Many of our rentals have much lower rates after Labor Day, making it the perfect time to take advantage of all those vacation hours you have to use up before the end of the year. For even more savings, head up for a mid-week getaway – we have rates as low as $125/night. Check it out here.
Cooler Weather
Perfect for Daytime Adventures
Temperatures average in the 60's in October, and with generally sunny skies it makes for perfect hiking and biking weather. Even though it's cooler, don't forget to wear sunscreen and pack plenty of water. You can still get sunburned and dehydrated more quickly at altitude.
F
inal Days on the Water
Most of the boating traffic has died down, but there are still plenty of beautiful days to get out on the water. Our friends at Lake Tahoe Boat Rides have plenty of rental options, from speed boats to party boats and even a private yacht charter. There truly is nothing like enjoying Tahoe out on the water. Make sure to check the weather often, as wind and waves can come up quickly on the lake.
Fall Colors
There is just something about the trees turning yellow orange that makes everyone want a cozy cup of apple cider and a warm fire. While we may not get the stunning array of colors the east coast is famous for, we do have a plenty of aspen groves and colorful leaves scattered among the pines. Tw of our favorite spots to catch the foliage are hiking to Marlette Lake, or taking a little drive to Hope Valley.
Ready to plan your visit to Tahoe this fall? Head on over to our booking page to find the perfect spot for your fall getaway.