As we all know, there are countless ways to get out and explore North Lake Tahoe. But, what are your favorite types of ways to get out and experience everything this place has to offer? Do you like to sit back and relax while you take in the view, eat your way through one of our adorable towns or villages or maybe you like to charge ahead at full speed? We've put together a list for you of the best ways to explore North Lake Tahoe.
By Food & Drink – Calling all foodies
Explore North Lake Tahoe by tasting Tahoe…in craft beer form. With locations in Incline Village and Truckee, stop in at Alibi Ale Works to taste one of their delicious beers on tap made from Lake Tahoe water. They've even been known to ferment a brew with wild yeast from their very own beehives. Cheers to locally brewed beer!
Ready to explore our area's locally grown food? The Tahoe Food Hub works with family farms, ranches and specialty food producers within a 100-mile radius of North Lake Tahoe to bring fresh food to the people of Tahoe. Whether you stop in at their retail store, The Farmacy in Truckee, to pick up produce to make a delicious, locally sourced dinner at home or visit one of the restaurants they supply, you'll have fun exploring Tahoe with your tastebuds.
By Boat – Feel the wind in your hair
Now it's time to explore by water and take in gorgeous Tahoe views as you sail or speed across the lake. Have a need for speed? Rent a powerboat or jetski and race across the water taking in the views as they fly by. Or, looking for someone else to take the wheel and take a relaxing cruise instead? Our favorite Lake Tahoe cruise company is Tahoe Sailing Charters. From a relaxing two-hour sunset cruise on their 50-foot sailboat to an exclusive full day private sailing cruise complete with charcuterie and champagne, they will make exploring Lake Tahoe a breeze!
By Helicopter – Views like no other
See the beauty of Lake Tahoe's many shades of blue from high above. Book a helicopter tour to explore our breathtaking area by air. South Lake Tahoe's Tahoe Helicopters has tours from 10 to 60 minutes. The one-of-a-kind tour will fly you over breathtaking Lake Tahoe highlights like Emerald Bay, Crystal Bay and Sand Harbor and beyond to Fallen Leaf Lake, area waterfalls, and the Desolation Wilderness. This memorable bird's eye view adventure will be one to remember.
By Tram – Take your vacation to new heights
Photo: Palisades Tahoe
Another exploring option with a view from above is a ride on the Palisades Tahoe Aerial Tram. You can hike to High Camp via the Shirley Canyon Trail and make a day of it, climbing over 2000 feet over 5 miles from start to finish. After taking in the views from the top you can ride the Aerial Tram back down to the village below. Or, skip the hike and ride both ways, enjoying views of Lake Tahoe, the surrounding Sierra Nevada mountain range and the Palisades Tahoe ski resort along the way. Why not elevate you exploration?
There are countless ways to fill your summer days with fun in North Lake Tahoe. Whether you are an active explorer, a diehard foodie or simply like to take in the view, we've put together a list of our favorite ways to spend a summer day.
West Shore Adventure
One of the most gorgeous views around Lake Tahoe is at Emerald Bay. While you can't drive down to the lake at this location, there are several viewpoints to take in the scene as well as hiking trails. If you're interested in seeing Vikingsholm, there's a steep two-mile round trip trail you can take to get down to the beautiful Scandinavian house below. Be sure to snap an iconic picture before you head home with Lake Tahoe's only island, Fannette Island, taking center stage in this beautiful inlet.
As you drive back up the west shore on Highway 89, be on the lookout for one of the best summer stops on the lake. Chamber Landing is a bar and restaurant that sits over Lake Tahoe and is the lake's oldest bar. Grab a seat as the sun goes down and enjoy one of their famous signature drinks, the Chambers Punch.
Day or Night at Sand Harbor
Nothing beats a day on the beach at Sand Harbor. Get their early to snag a spot on the sand and spend your day swimming, paddleboarding and reading your favorite book. Or, if you want to add some more activity and gorgeous scenery to your day, bike to Sand Harbor on the Tahoe East Shore Trail, dubbed "America's Most Beautiful Bikeway". Rent a bike and snag a parking spot at Flume Trail Bikes in Incline Village and ride the paved 3 miles to Sand Harbor, stopping along the way to take in the view of Lake Tahoe.
When the day is done, did you know Lake Tahoe is a fantastic spot to stargaze? After all of the day trippers have left Tahoe's beaches, stay on to see the sunset and then watch as the stars come out. Whether you book an organized tour with a company like Stargaze Tahoe or simply sit back and gaze up at the sky, it's the perfect way to end a Tahoe summer day.
Bike Riding along the Truckee River
If you'd like to spend part of your day cruising on a bike, check out the picturesque Truckee River Trail. Start your morning by grabbing a coffee and pastry at Coffeebar in the Village at Palisades Tahoe. Take in the views of KT-22 from their deck before making your way down the Olympic Valley bike trail for the 8-mile ride to Commons Beach in Tahoe City. Spend the day lounging on the beach, shopping and eating your way around Tahoe City or use the Tahoe City bike trails to explore by bike. If you want to try out an e-bike, in the Olympic Valley, you can rent one at Truckee River Bikes or the Parallel Mountain Sports in the village.
Exploring a new place is one of the best parts of traveling, especially when you have great recommendations from friends and family. We've rounded up a list of local favorites – from dining to activities – so the next time you are in Tahoe you can feel like a local and enjoy these hidden gems.
River Ranch
Step back in time at the River Ranch, located on the banks of the Truckee River, and full of old Tahoe charm. The River Ranch has been around since 1888, and was a popular watering hole along the narrow gauge railway. We think the Ranch has one of the most underrated happy hours in town, and the view from the riverfront tables on a spacious outdoor patio can't be beat. Happy hour is from 3-5, first come first served, and dinner reservations are strongly recommended.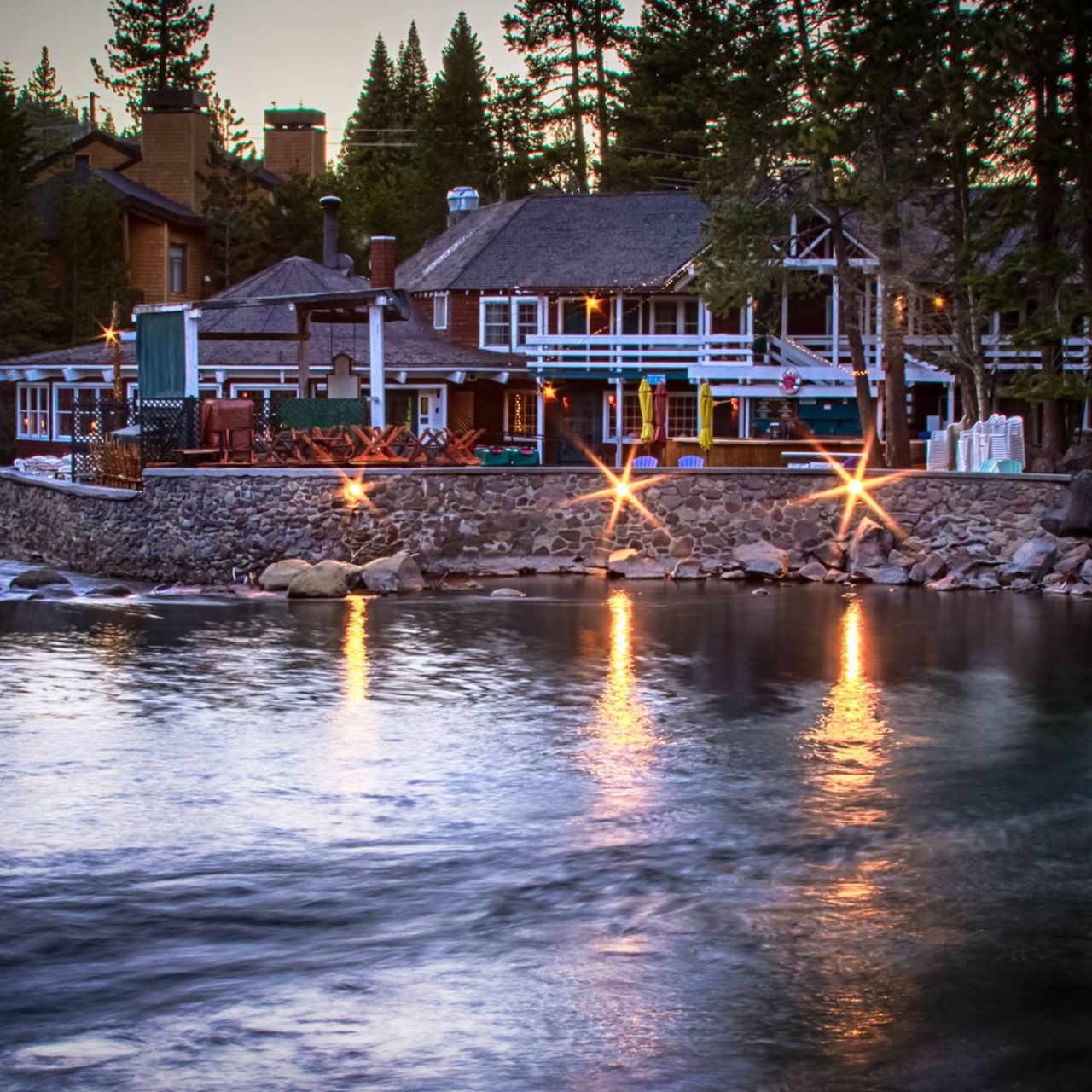 Red Truck
What started as a popular food truck, Red Truck has also taken up a permanent home at the Tahoe Truckee Airport – and it's a favorite lunch spot for locals. You can grab a bite to go or enjoy it on the lawn outside. There is a little playground for kids and it's always fun to watch the planes take off. With fresh, sustainable food full of flavor, you're sure to find something delightful at the cafe. Open for breakfast and lunch, 9 am – 3 pm seven days a week. They also post daily specials on twitter and facebook!
Ellis Peak
If you're in the mood for a longer hike, Ellis Peak is a lesser-known hike that still offers amazing Tahoe views and beautiful wildflowers in the spring. It is a multi-use trail, open to hikers and bikers, and dogs can come but have to be on a leash. It is just under 7 miles out and back, and the top scrambles along a cliff edge. There is a nice lake, Ellis Lake, to stop at and enjoy before or after reaching the top of the peak. Head up early in the morning to beat the crowds and the heat.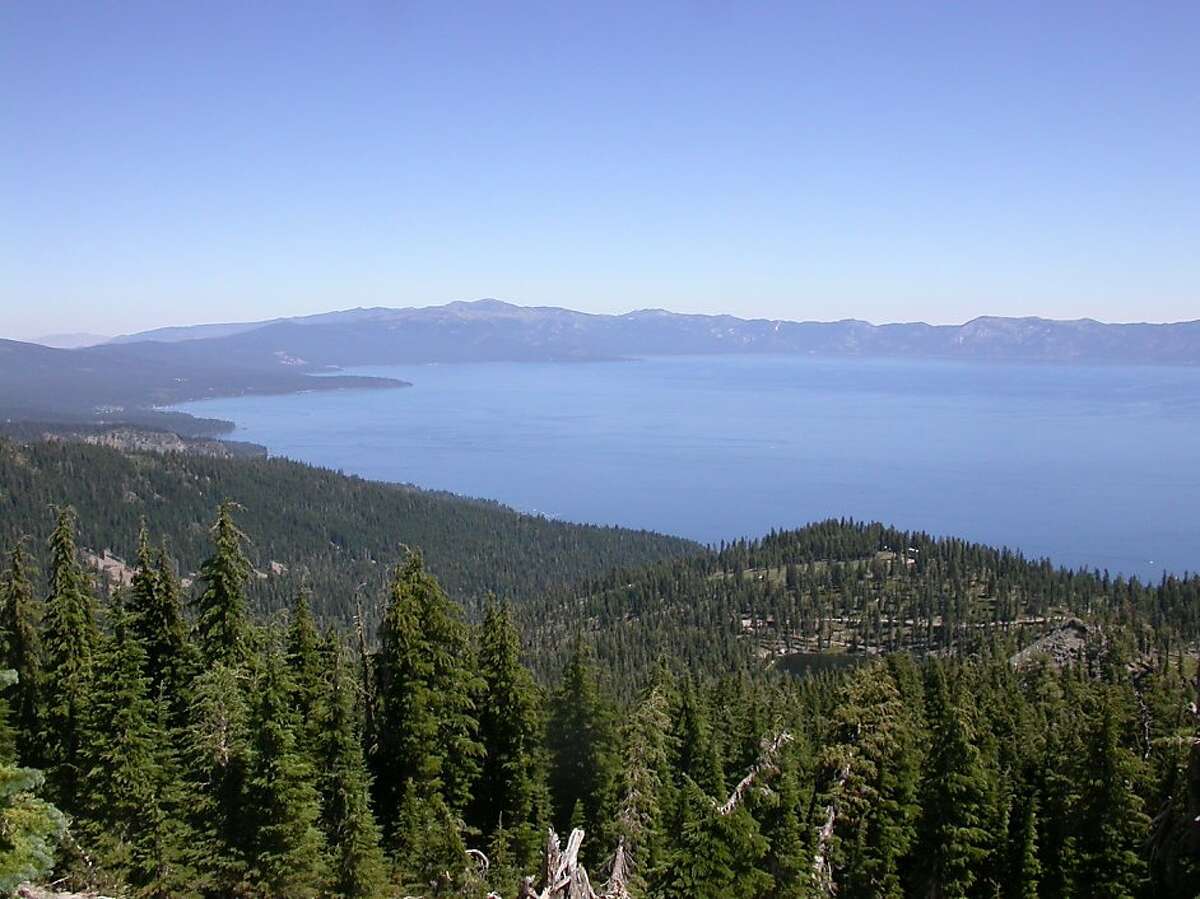 Charter Sailing Catamaran
The best way to enjoy the lake when it's not quite swimming season – charter a catamaran! The 55 foot Sierra Cloud offers private tours, daily afternoon cruises, and a sunset tour. You can enjoy the easy cruise of a catamaran above the pristine waters of Lake Tahoe all season long. You can even do a Sunday morning Mimosa cruise! 
Via Ferrata
Looking for some high alpine adventure that's safe and fun for all skill levels? Via Ferrata is an assisted climbing course on the Tram Face above Squaw Valley. Via Ferrata,  Italian for "iron way," originated in the high Alps of Italy during the first and second world wars, and assisted troops traveling across rugged mountain terrain without any climbing experience.  Using ropes, cables, anchored ladders, and suspension bridges, climbers scramble their way over the rocks with a professional guide. With multiple routes and varying difficulty levels, Via Ferrata is a fun and challenging activity that offers great new views of the valley floor.